With one of the largest portfolios of polymer and engineered materials solutions and its leading experts in the industry, Celanese can help you make your next idea a reality.
Its performance-driven engineered plastics & materials are designed to help you meet critical requirements, including lightweighting, dimensional stability, impact resistance, low friction and wear, and low moisture absorption. Celanese material solutions can also help reduce system costs, help meet environmental goals, and improve safety compliance.
While Celanese is headquartered in Dallas, Texas, it has a global network of commercial offices, technical centers, 27 production facilities, and additional strategic affiliate production facilities.
PA 6, PA 66, PA 612
PA66/6 Copolymer,
PA 66/6T Copolymer
Santoprene® TPV
(Medical Only)
Thermoplastic Vulcanizates
Durable Sealing Performance

Elastic Recovery

Excellent Chemical Resistance

Compliance with Medical Standards
Polyethylene Terephthalate
UV Resistant

Dimensional Stability
Related Resources
Looking for more information on a specific industry or application? The content below provides information that can help customers learn about the products and services that Formerra offers in areas such as Transportation, Healthcare, Packaging, Industrial applications and more.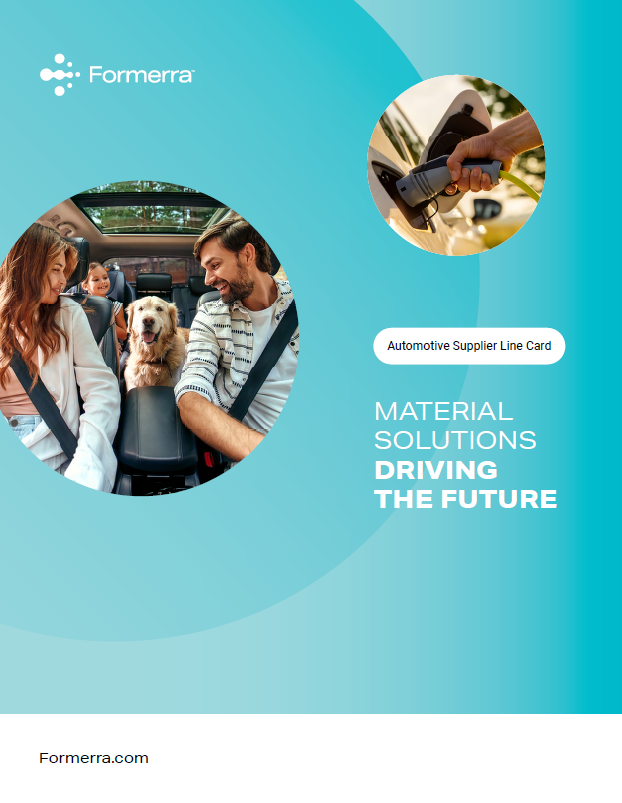 Formerra Automotive
Supplier Line Card
OEM, Tier Supplier or Molder - at any point in the automotive process, we have resources and capabilities available to help you from design realization to mass production.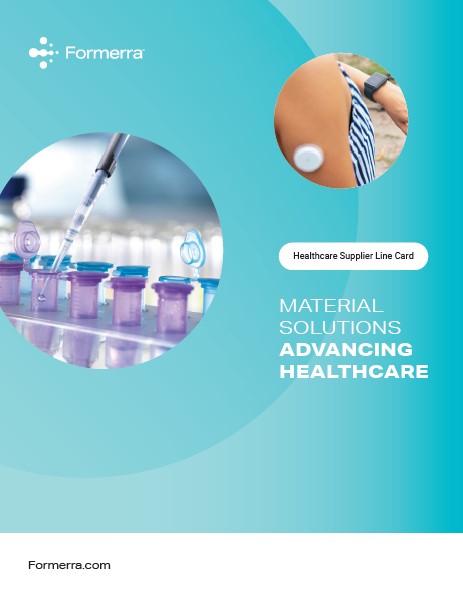 Formerra Healthcare
Supplier Line Card
As new healthcare innovations enter the market, our 30+ years of material expertise and regulatory experience can help get your medical device to market safely and efficiently.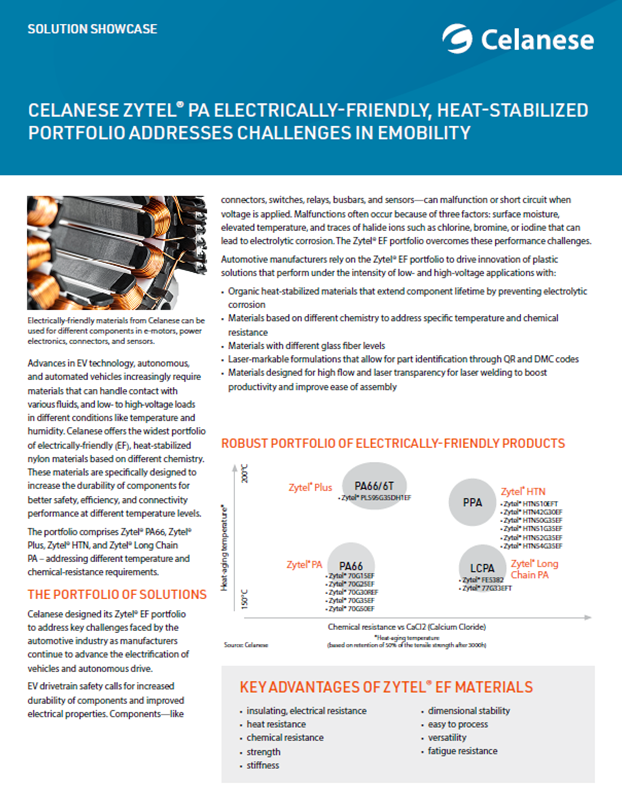 Celanese Solution Showcase - eMobility
Zytel® PA electrically-friendly, heat-stabalized portfolio addresses challenges in eMobility.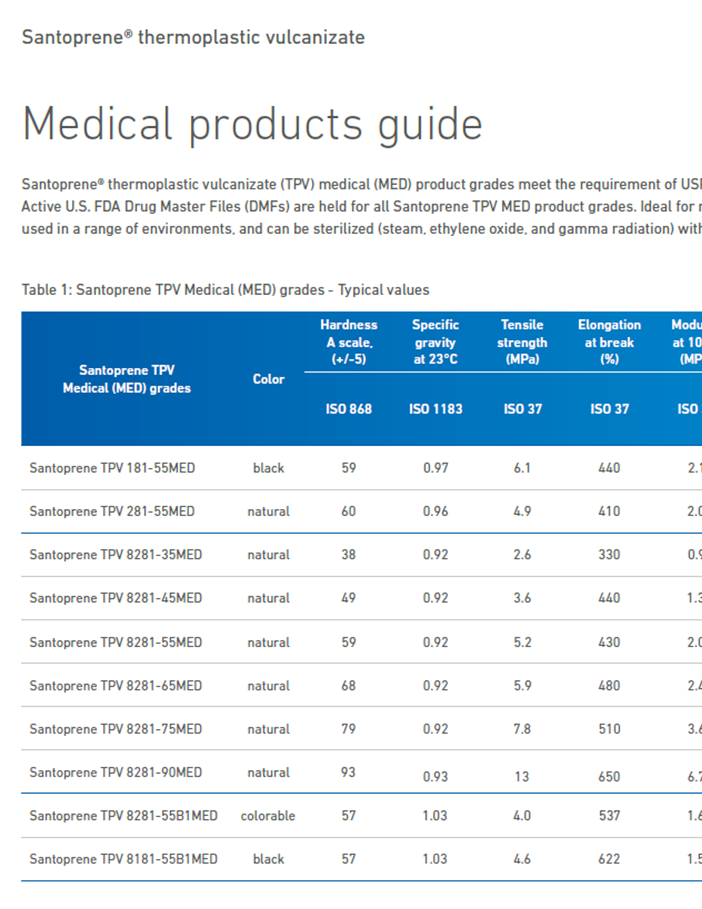 Santoprene® TPV (Medical) -
Medical Products Guide
Santoprene® TPV medical product grades meet the requirement of USP Class VI and ISO 10993-1 Biocompatibility.
Crastin® PBT
Crastin® PBT is a semi-crystalline engineering thermoplastic that offers weight and cost savings as well as providing enhanced flow, resistance to a huge range of chemicals, oils, and greases, and provides excellent heat resistance.

Hytrel® TPC-ET
Hytrel® (TPC-ET) is a high-temperature, high-performance copolyester elastomer that combines the properties of thermoplastics and thermoset rubbers with good resistance to weather, chemicals, wear, and heat.


Ateva® EVA
Ateva® EVA polymers are high-performance ethylene vinyl acetate copolymers containing up to 42% vinyl acetate content with melt indexes ranging from fractional melts up to ~1000 g/dl and are recognized around the world for their quality and versatility.
Zytel® PA
Celanese continues to refine and expand their Zytel® range of polyamides to deliver solutions to manufacturers around the globe and across a broad spectrum of end-use industries. Zytel® polyamide resins deliver high-performance benefits ranging from stiffness to heat resistance.
Santoprene® TPV

(Medical Only)
In medical devices and equipment, syringes, and packaging, Santoprene® TPV is proven to outperform other TPEs, including styrenic TPEs, in terms of long term compression set and chemical resistance. As the first and leading TPV, it has been consistently serving customers in the medical market for decades.
Rynite® PET
With its lightweight, glass-reinforced composition, dimensional stability, durability and high-gloss finish, Rynite® PET is preferred across a wide range of applications, particularly as a replacement of die-cast metals and thermosets. It offers superior flow characteristics as well, which means it fills complex, thin-walled molds with less injection pressure than is needed with other resins—a big advantage in the miniaturization of parts.